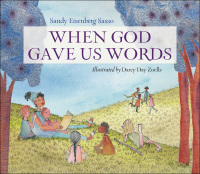 When God Gave Us Words
, by Sandy Sasso and illustrator Darcy Day Zoells, is a 2018 Spirituality & Practice award winner! 
The book is a creative tale about the origin of words, and the power of language.  It takes us behind the scenes to God's conversations with angels about the possibility of giving humans the gift of words.  It is published by Flyaway Books, the new children's imprint of Westminster John Knox Press.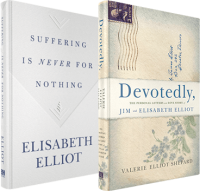 ​B&H releases two never before published books by mother, Elisabeth Elliot, and daughter, Valerie Elliot Shepard

1) Suffering is Never for Nothing by Elisabeth Elliot  - Hard times come for all in life, with no real explanation. When we walk through suffering, it has the potential to devastate and destroy, or to be the gateway to gratitude and joy.  Elisabeth Elliot was no stranger to suffering, yet, it was in her deepest suffering that she learned the deepest lessons about God.   
Iron Stream Media and New Hope Publishers announce new imprints.
The goal of each mark is to serve a specific segment of the Christian marketplace with quality resources. The premier titles from each of these new lines are scheduled to release in 2019.
New Hope Publishers

remains the flagship imprint, with publishing goals similar to the ones established initially in the mid-1990s. It will continue to release Christian trade nonfiction and fiction aimed at a conservative-to-mainstream audience with traditional theological foundations. Nonfiction titles will continue to focus on the topics of parenting and family, spiritual and personal growth, and Bible studies. The fiction titles will be primarily suspense, visionary, romance, and seasonal.

Ascender Books will serve a grace-inspired audience, with resources developed from within the Spirit-led community. Titles will focus on spiritual growth, spiritual warfare, and in-depth studies of Scripture. Ascender Books will also include online studies for churches and small groups.

Iron Stream Books will center on leadership, spiritual growth, business as mission, millennial's, and specialty markets. The first book to launch under the ISB imprint is Randy Hemphill's The Restored Man (January 2019).


New Hope Kidz

 

will feature picture and board books for preschool and early readers. Storybooks and Bibles for boys and girls will also become a part of this imprint. Rivers Overseas (August 2019) by Sarah Nunnally is the premier book of the line. 
  
Iron Stream Media, the parent organization of New Hope® Publishers, announces the launch of three new publishing imprints: Ascender Books, Iron Stream Books, and New Hope Kidz.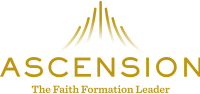 Now Representing Catholic Publisher Ascension Press
Ascension is currently the leading publisher of faith formation programs and resources for adults and youth in the United States. Ascension's trade books are designed to not only offer rich Catholic content, but to also meet people where they are, inviting readers to experience and be changed by the truth, beauty, and joy of Christ and his Church.


NINE of our client's titles were nominated for the 2018 Christian Book Awards!